OpenAI drops ChatGPT, sending waves (or ripples?) in education
ChatGPT, the generative AI chatbot from OpenAI, recently took the internet by storm. It can write college-level five-paragraph essays on seemingly any topic and in any style. It can explain anaerobic respiration in 10 seconds from your biology homework prompt. It can write code and give coherent explanations to math problems, although not always correct ones. It's no wonder students and educators are interested in how this particular AI tool changes the classroom. 
We, at Merlyn Mind, are leading the push for AI in classrooms by building the first digital voice assistant for teachers. On this episode, we gather our team of AI engineers to share their hot takes on ChatGPT's impact in our wheelhouse: education and AI. Learn from experts on what makes ChatGPT special, what makes it not special, and what the implications are for teaching and learning.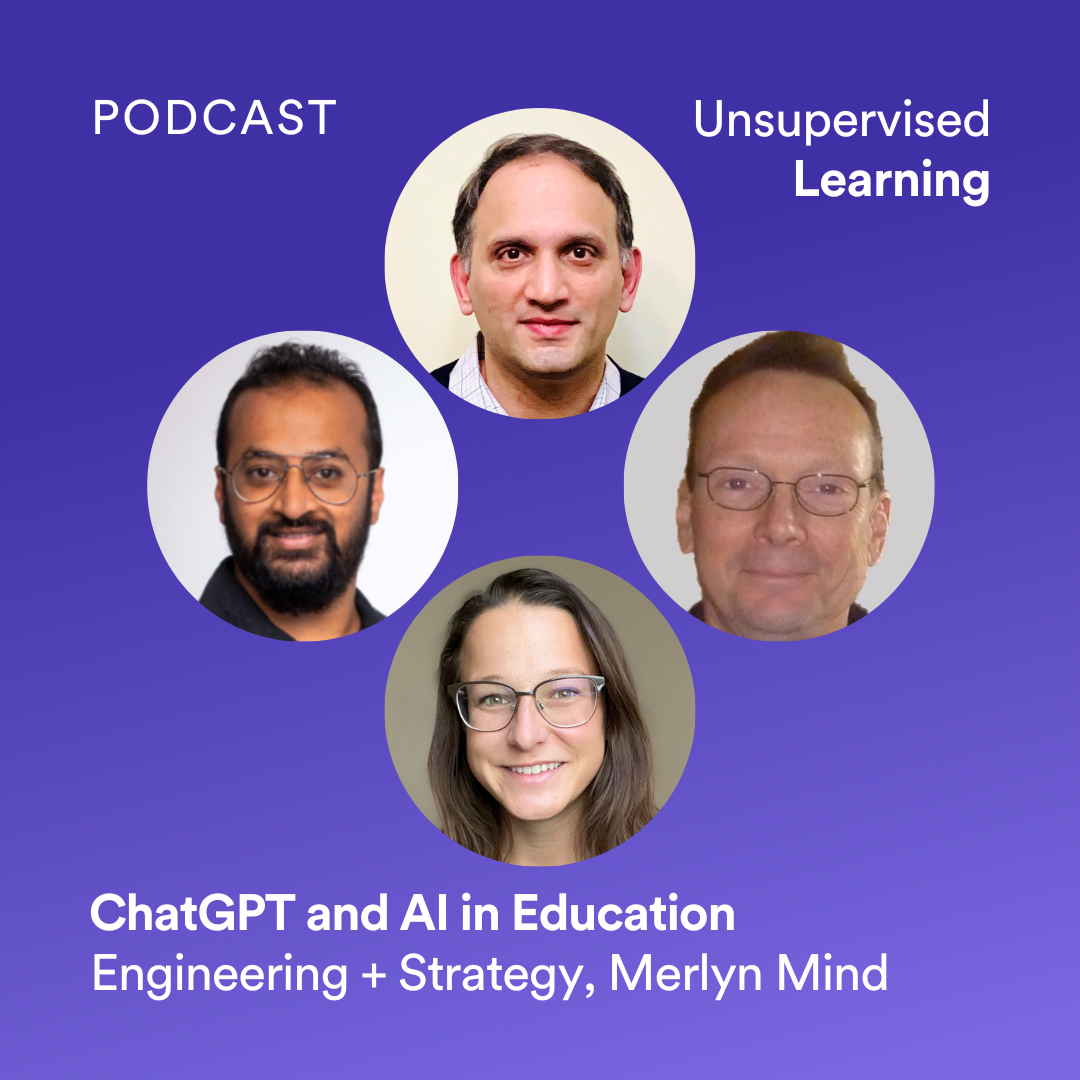 About The Show
Unsupervised Learning
Conversations exploring AI, tech, and education with the team at Merlyn Mind.
Chief Strategy Officer, Merlyn Mind